Your customer capture performance
The live dashboard enables you to gain insights about your business with actionable results. By visiting the dashboard, get a quick overview on how well you and your staff are doing at identifying customers when they visit and tagging their transactions. For each month, the circles represent anonymous transactions in white, transactions belonging to identified customers in dark blue, and transactions belonging to program members in lighter blue.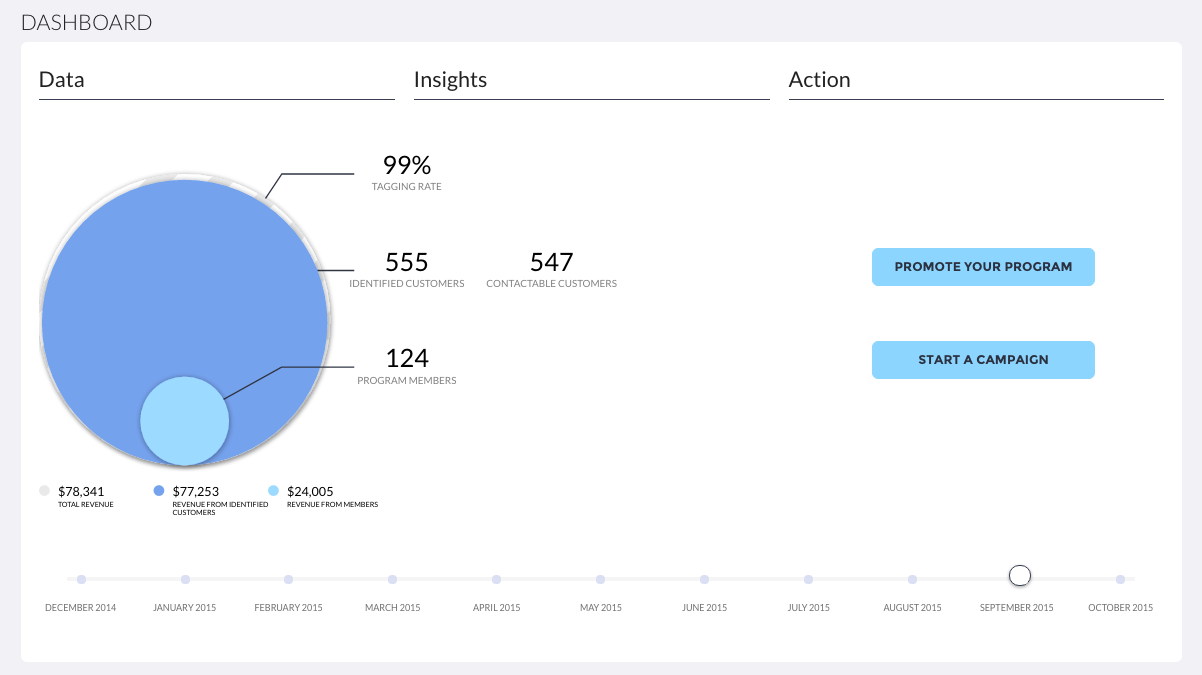 Your dashboard is the visual representation of how well you are turning anonymous customers into tagged, identified and program members. Acquiring a customer's email is key to being able to improve your marketing with Thirdshelf. We recommend you to check it weekly, show it off to your employees, and set tagging rate and data capture targets together.
Your Customer Segments
As you acquire new customers, this view at the bottom of the dashboard maps the customer journey. It allows you to quickly answer important question here such as: What percentage of your customers are first-time, repeat, loyal, at risk or dormant customers?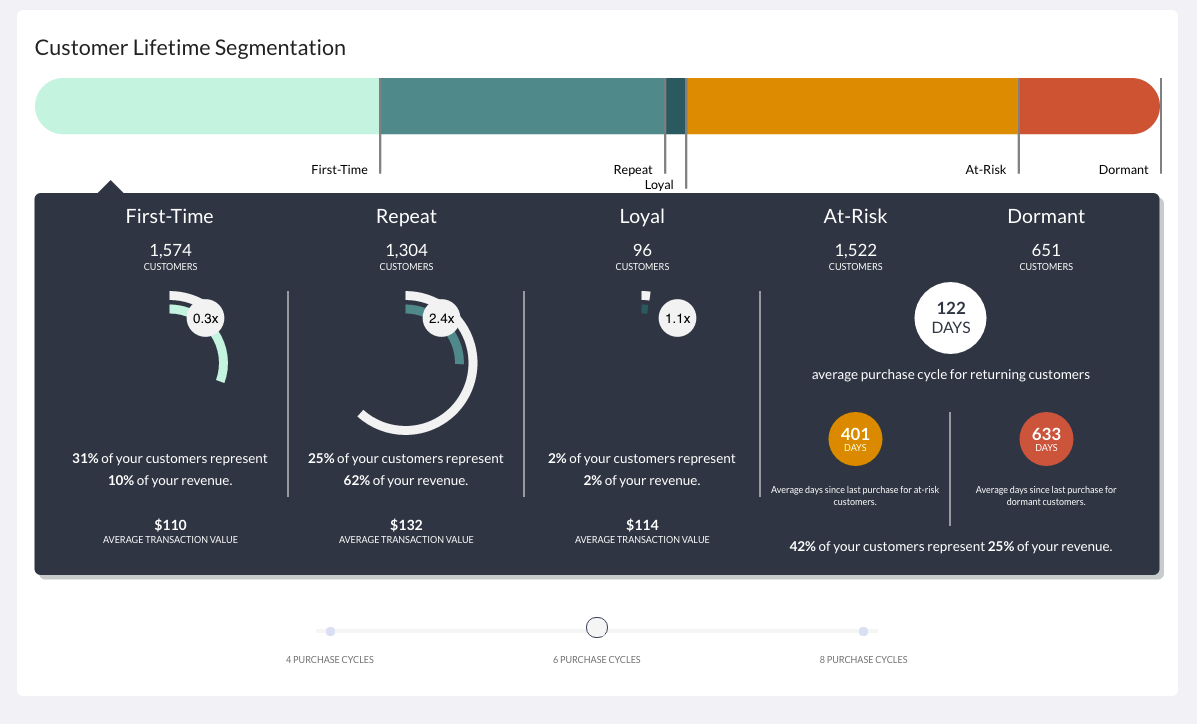 Depending on your store's reality, you'll want to focus your marketing efforts around one of these goals:
Convert first-time customers into repeat customers

Convert repeat customers into loyal customers

Prevent customers from slipping-away
Re-activate dormant customets.
Thirdshelf provides out-of-the box customer segmentation enabling you to quickly take action and optimize your customer segmentation over time.