Birthdays Springboard. Springboard Birthday Offers. Springboard Birthday email. Springboard Birthday Campaigns.
Context: Springboard does not have a dedicated birthday field. Instead Springboard works using custom fields which means you are unable to use the standard Thirdshelf Birthday campaign. This workaround utilizes custom fields to have a drop down of birthday months so you can send monthly birthday campaigns.
Important note: Only one customer-based custom field can be mapped at a time. You will NOT be able to map another customer based custom field for segmentation or earning rules if you proceed with this method.
In Springboard
1. Navigate to Settings

2. Click on Custom Fields

3. Click on New to create a new Custom Field

4. When creating your custom field make sure that under Allowed Values you select Pick from a list

5. Create a list of each month of the year as shown below then email a screenshot of this screen to support@thirdshelf.com so we can map to it. This step is crucial and the segment will not appear in Thirdshelf until this is done.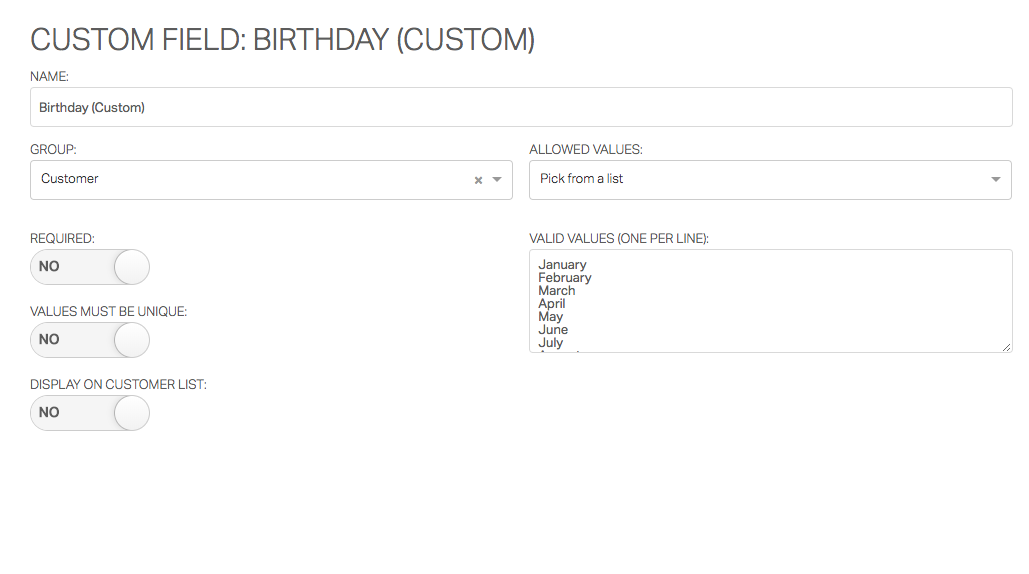 In Thirdshelf
1. Navigate to Members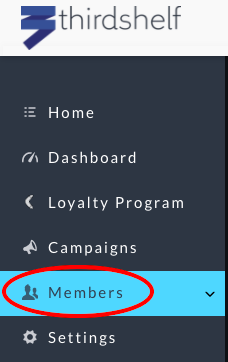 2. Click on Create a segment

3. Select POS Customer Group as the condition

4. Complete the following steps and repeat the process for each month
Name the segment

Select "is" as the secondary condition and select the month

Save your segment

5. As long as customers are enrolled in Thirdshelf and have been assigned a birthday month the segments will populate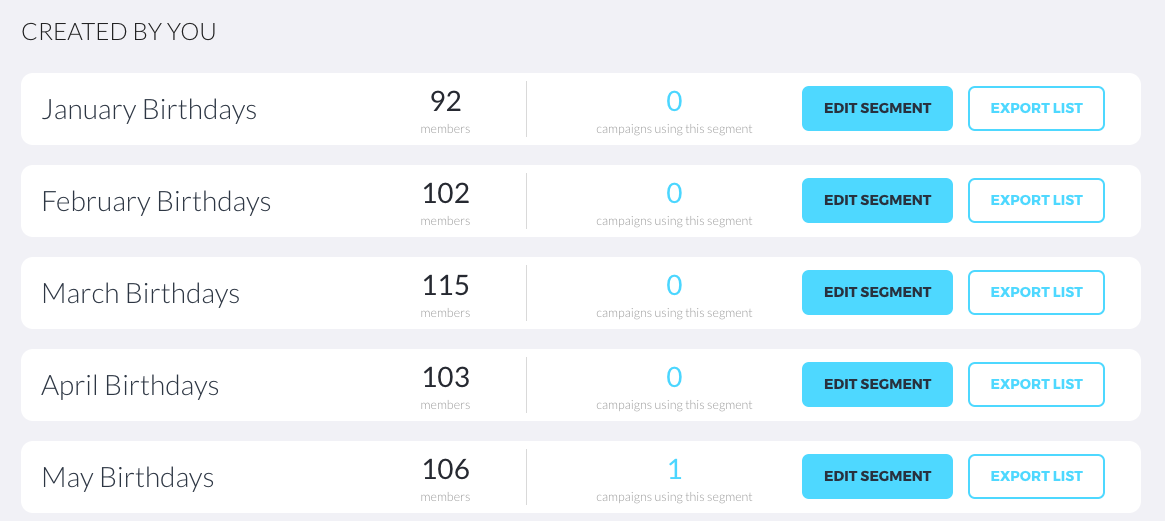 6. Lastly create a Custom Offer campaign and select one of the twelve birthday segments as the audience. complete all the steps for creating a campaign with an offer as shown in the following guide. Repeat the process for each month. The email will be sent out on the start date and the offer will remain valid until the end date.