Birthday offer. Birthday campaign. Birthday reward.
The Birthday Campaign allow you to create promotional offer that is automatically delivered to a member the day of their birthday so you can show your appreciation on their special day.
NOTE: If you are a Springboard/Heartland POS retailer, you should refer to the following article instead: ​Creating Birthday Campaigns with Springboard Retail
1. Log Into Your Thirdshelf Console And Select Campaigns In The Lefthand Menu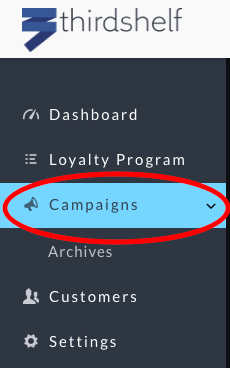 2. Select Start A New Campaign In the top left hand corner

3. This will open up the Campaign Library, your repository of marketing emails and offers
Today we will be using the Birthday Campaign in the Engagement Series. Click on the start button to proceed.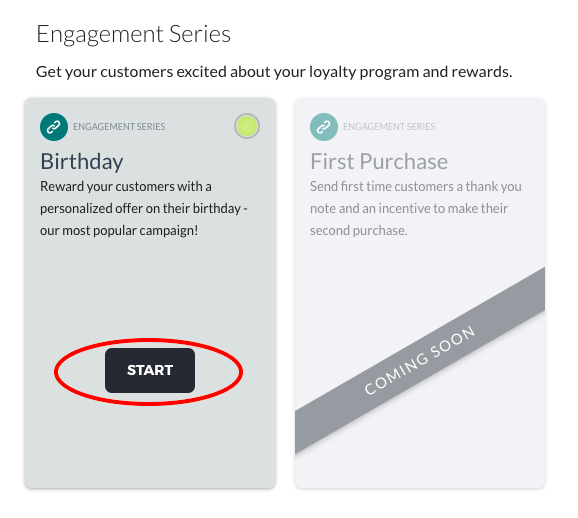 4. Choosing your audience is key in creating the best offer for your customers
You have the choice of our four pre-determined customer segments, with All Active members being the best option for the Birthday Campaign as it will be sent to all active members enrolled in your program.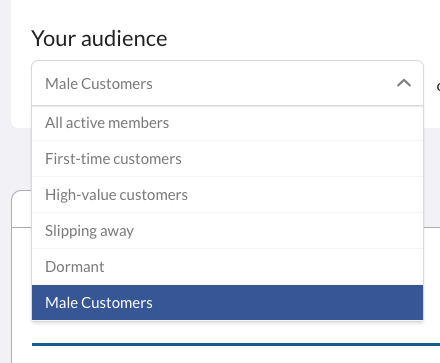 5. Our templates come with expertly crafted messages making your setup a breeze
However we give you the freedom to customize your content and the subject line to your liking.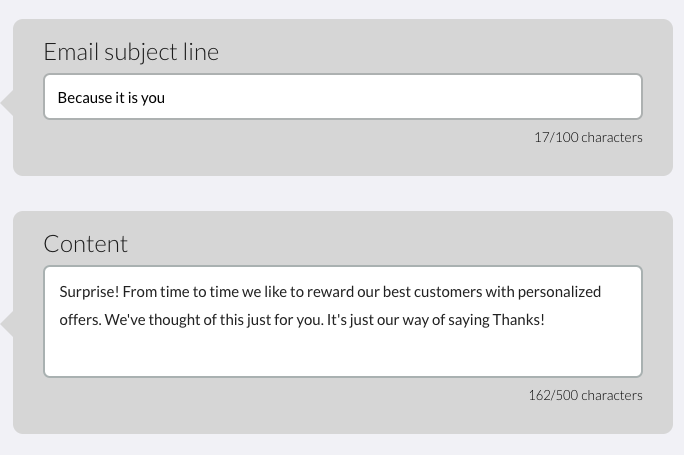 6. Now craft the type of reward you would like your customers to receive
A preview of the offer and image can be seen on the left of the screen.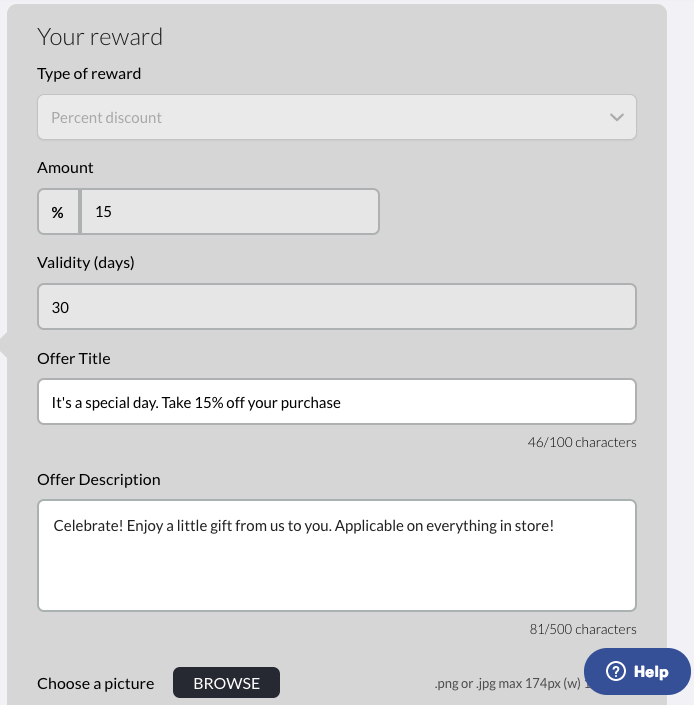 7. Lastly save and publish your campaign by clicking on "Publish Now"

You have now setup your first marketing campaign! It will automatically be sent out to all customer specified by your target segment on the day of their birthday. 48 hours before the offer expires customers will also receive a reminder if they have not yet redeemed their offer.
Next let's take a look at how you can keep track of your campaign's performance.
Tracking Your Campaign Performance
Once you deploy a campaign you can track of its of performance with its card. These cards give you a quick and easy way to see how are you are doing and compare campaigns in your archive.
Here's how these cards work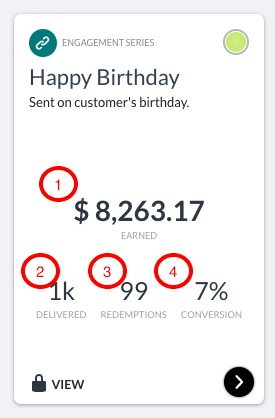 See how much money your campaign has generated for your business.

How many people fit the criteria of your segment and received your offer.

How many customers redeemed your offer.

The percent of customers who received your offer and redeemed it.