Connect Lightspeed. Lightspeed POS. Integrate Lightspeed.
After you've connected Lightspeed in your Thirdshelf console, complete the following steps in Lightspeed.
1. Navigate to Settings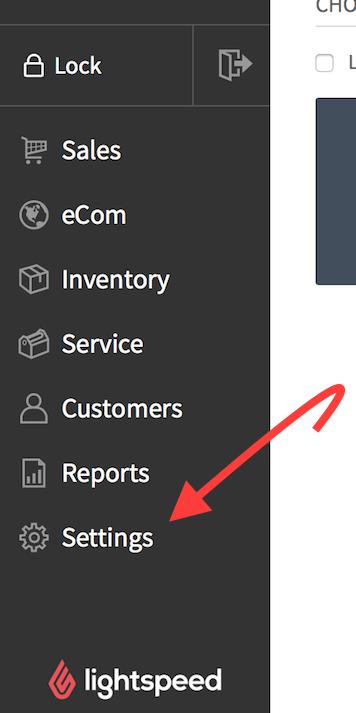 2. Locate the tile called Custom Menus

3. Click "Register: Sales Tab"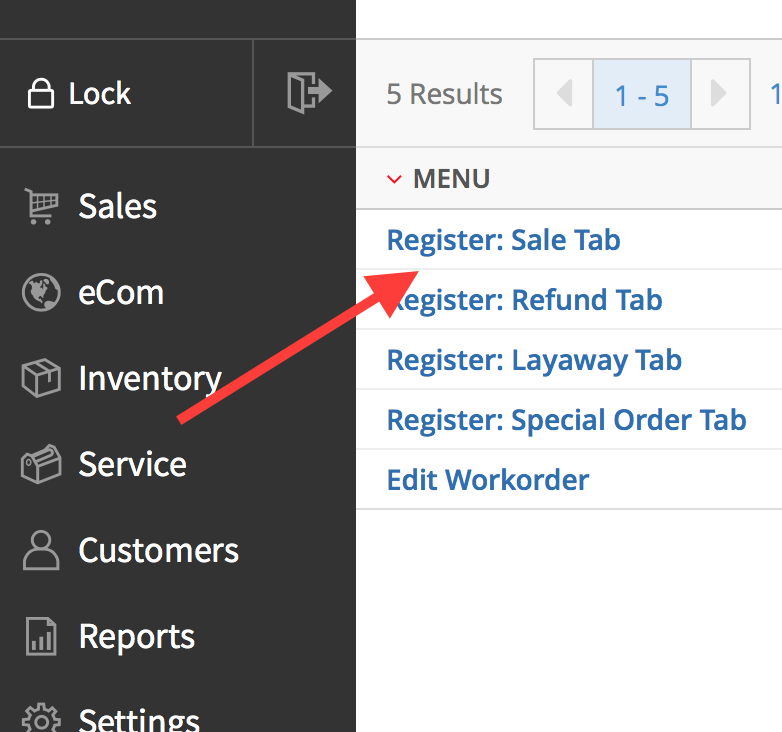 4. Complete the following fields
PART I
- For "Title", type in "Thirdshelf" or the name of your loyalty program
- For "Type", select "Open Web Page" from the drop-down menu
- For "Color", choose a contrasting color, such as Blue
- Once done, click "Add Button To Menu"
PART II
When the screen returns after the 'Save', scroll down to the newly created line (highlighted in the color you chose in the previous step):
- Click the pencil icon to edit this line: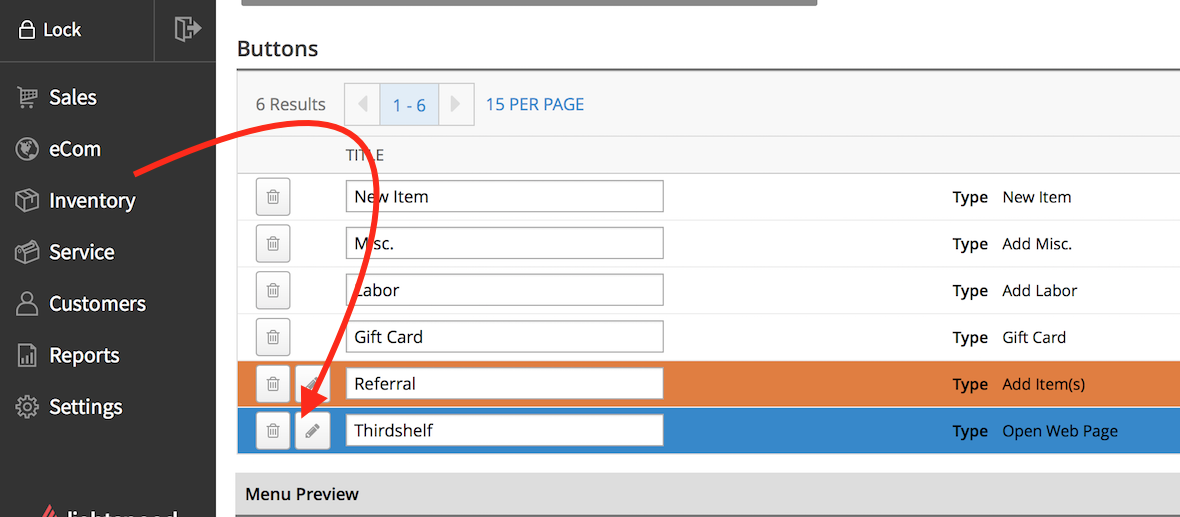 - Copy then Paste the following URL into the "URL" field:
https://api.thirdshelf.com/merchant/lscloud/profile.php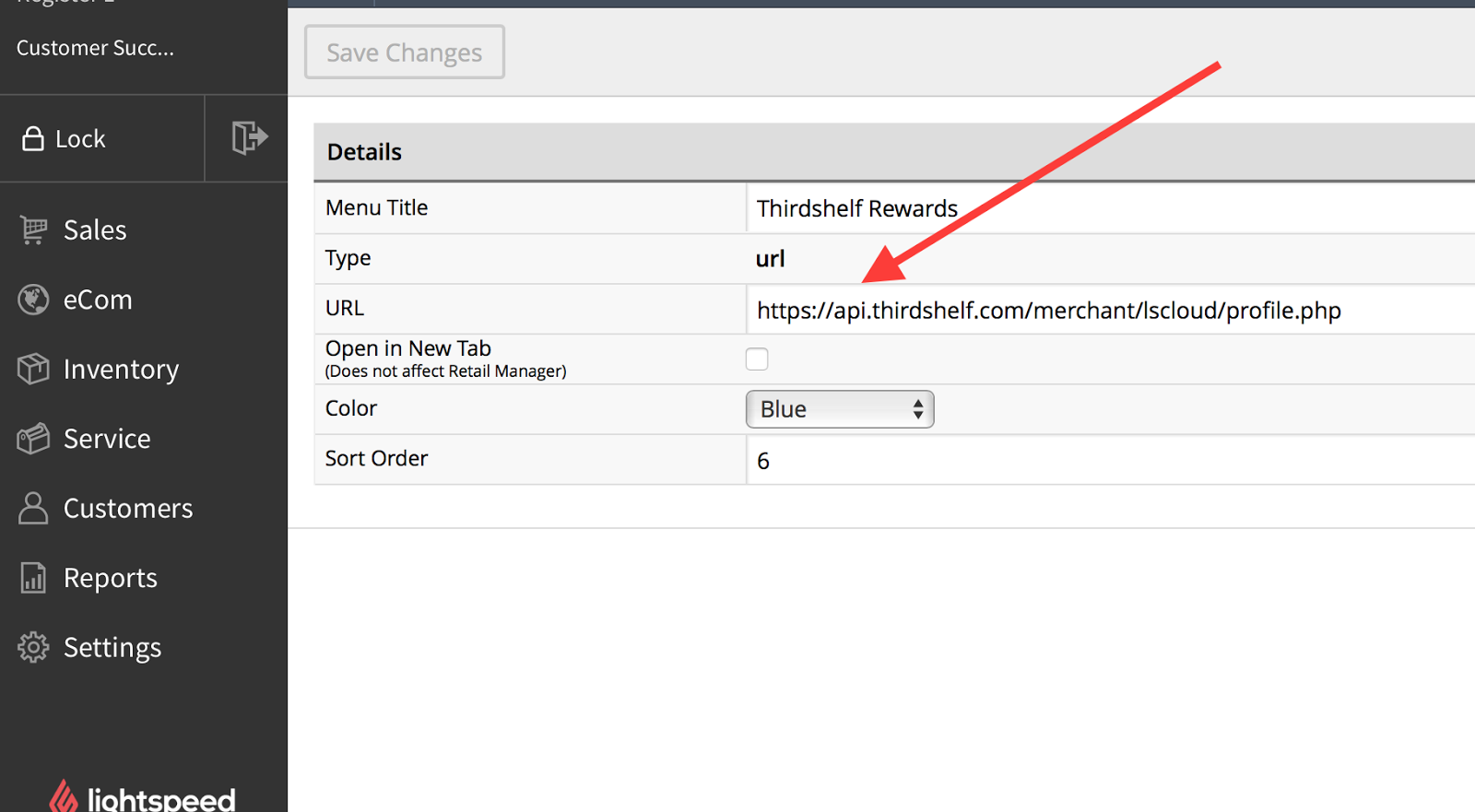 Once you have completed this section, you Sales screen should look like this: