Set up a sign-up incentive. Sign-up reward. Reward for joining. Join the program. Reward for joining.
Offering a signup incentive is an effective way to have customers join your Loyalty-Marketing program. This article shows you the steps to create one.
1. From the left-hand menu, navigate to Campaigns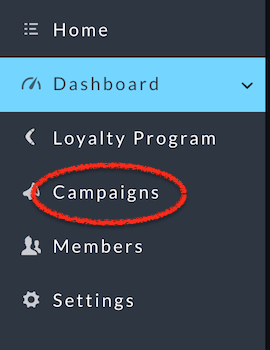 2. Locate your Sign Up campaign and click "Edit" in the bottom-left corner of the card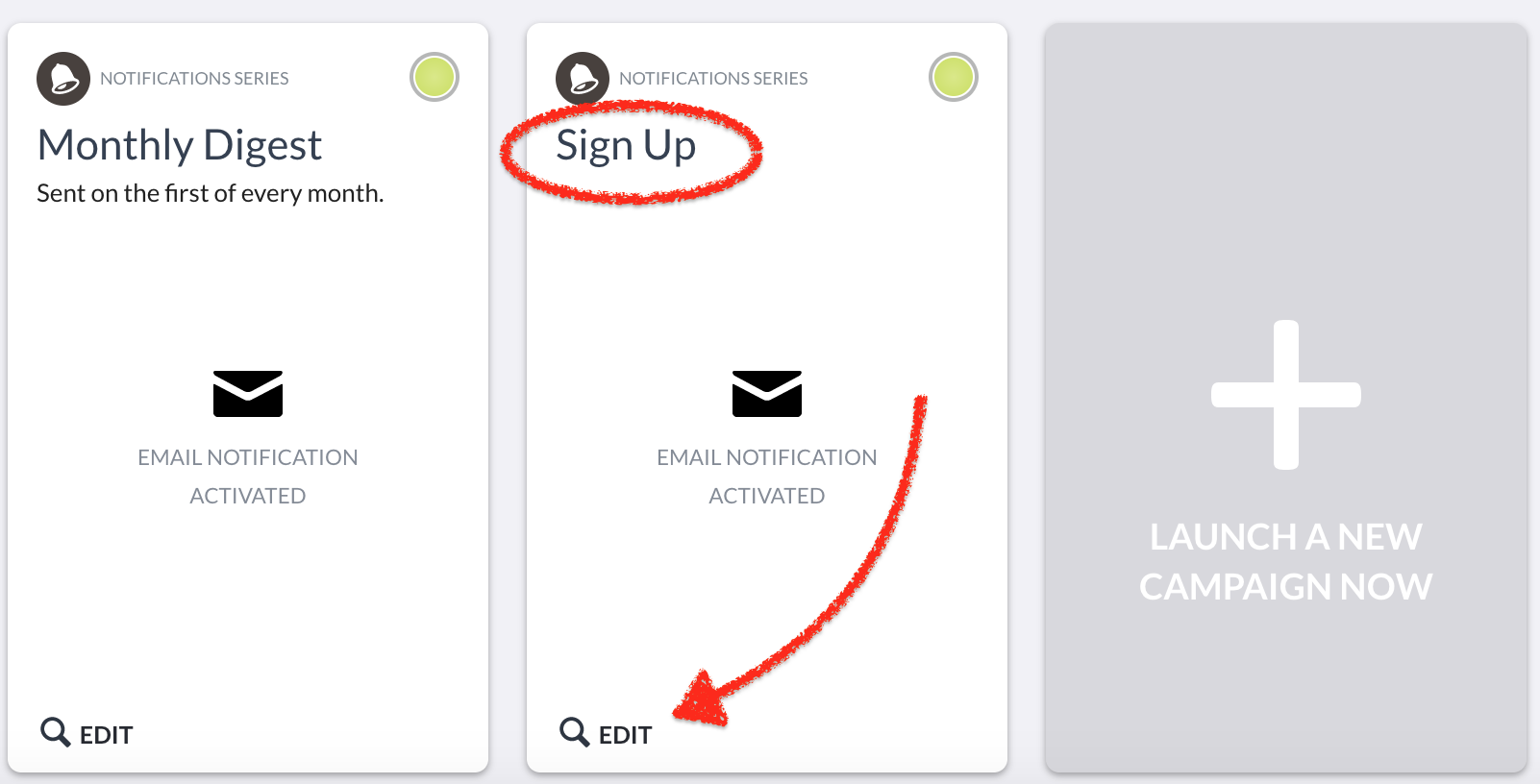 3. Below the first three "switches", you will see the section for turning on or off the signup incentive. Click the "switch" graphic to turn on the sign-up incentive


4. Define your signup reward
Turning on the switch adds the reward-definition block. This block is the same as throughout the rest of Thirdshelf and should look familiar. Define your sign-up incentive by making selections and filling out the fields for:
Type of reward

Amount

Validity in days*

Offer Title

Offer Description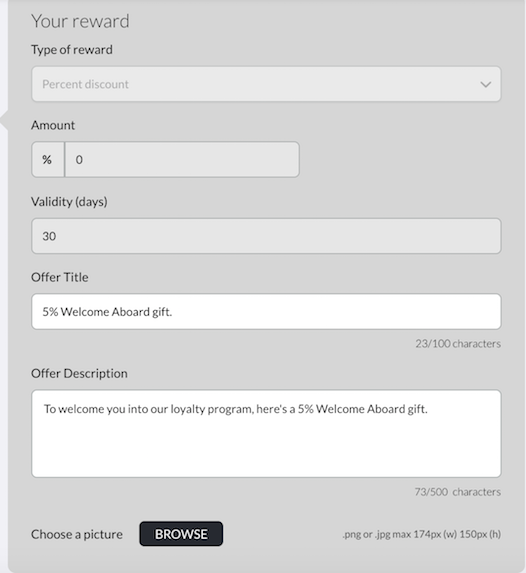 *About "validity": the reward will expire by the value entered here, starting at the moment the customer signs up.
5. Save your new configuration
Finally, in the top-right corner of the screen, click UPDATE to save your sign-up incentive.