Points balance. Available Rewards. Kiosk. View points. Check points. Customer login.
Your customers view their points balance in several locations:
Campaigns - Monthly Digest

Campaigns - Thank You campaign

(opt) In-store kiosk

And, of course, at the POS itself.
Campaigns
The Monthly Digest is a monthly touch-point with your customers reminding them of your loyalty program, as well as giving your customers a summary of their points balance.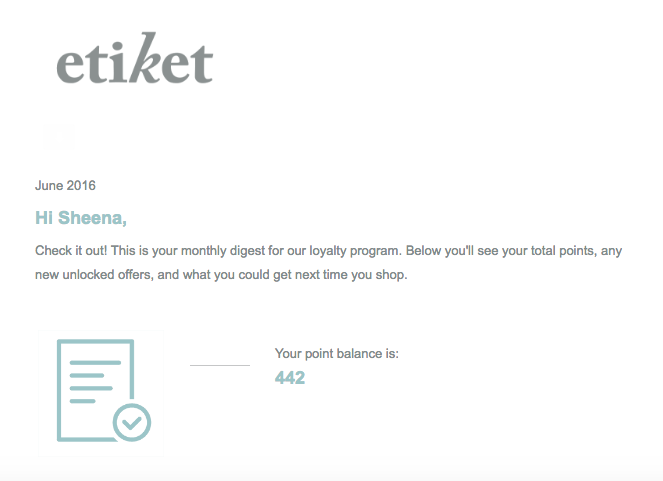 Customers can also receive an up-to-date points balance summary through the Thank You campaign activated.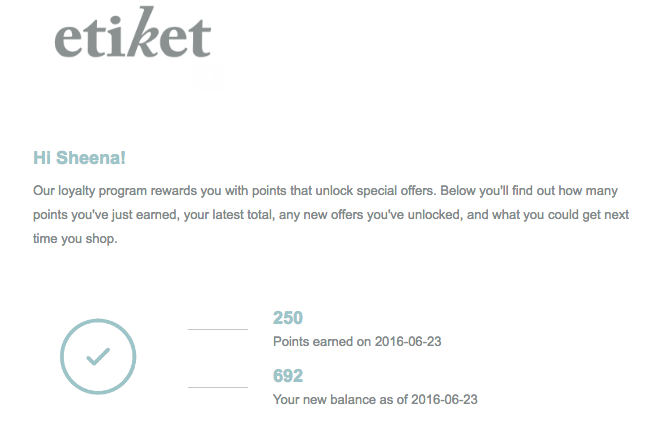 Please note that for Frequent Buyer Programs (Punchcards), the count (ex.2/12) will not appear in the Monthly digest or the thank you email. Once they have unlocked the reward it will appear. The count is only visible in the customer's Thirdshelf profile within your POS.
Kiosk
The In-store Kiosk provides a place for customers to check their points balance and available rewards through their customer profile.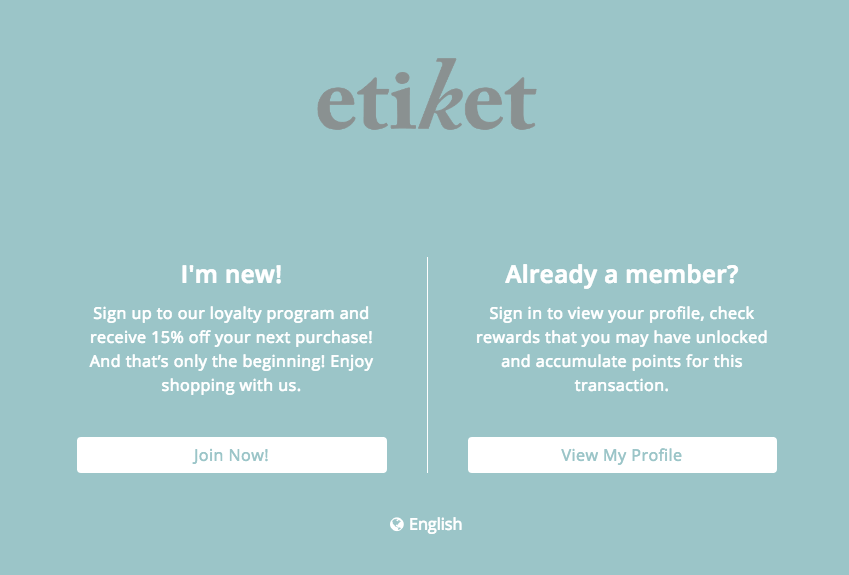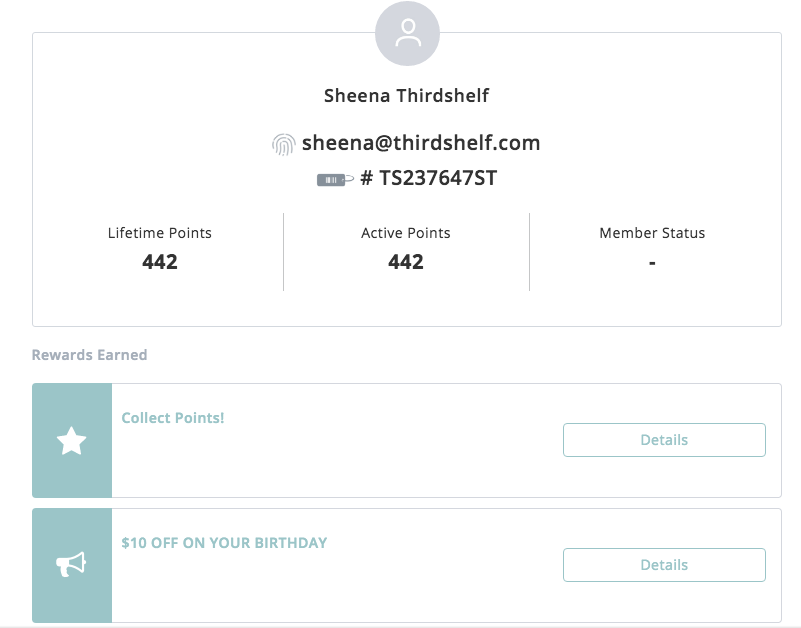 To set up in-store sign-up (the "kiosk"):
Place the following URL in a tablet computer's browser: http://api.thirdshelf.com/merchant/index.php

Login using the same credentials as your Thirdshelf console

Enter your PIN. The PIN will be provided by Thirdshelf if you want to use the kiosk app.
If there is any boilerplate text on the kiosk that you would like to change, let us know and we will change it.