Grow your list by promoting your program on Facebook
By the end of this guide you will know how to share your program on Facebook to turn your loyal followers into paid customers.
1.Share your webform link via your facebook page as a status
2. Surround it with enticing text explaining or introducing your program. with text either introducing or explaining your program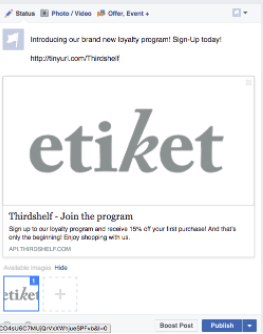 3. If you have a sign-up incentive configured, this is a great place to mention it and get people over the hump: "In addition to earning points and rewards, just by signing up now you get 5% off on your next visit!"
 Important: Pin the post! This keeps it visible at the top of your page.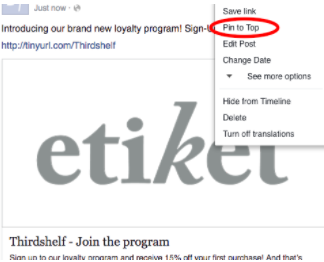 At the top-right corner of the post, you will see a small down-arrow. Clicking reveals the menu with the option to "Pin the post to the page"