Turn off Account Activation. Automatic enrolment. Single-opt In. Turn off Double Opt-in. Fixing inactive members.
This guide will help you streamline your enrollment process for your customers by eliminating email validation. With Single Opt-In, customers are activated as soon as they are enrolled.
In order to have your customers immediately enrolled from your POS or kiosk you will need to disable the activation email feature which can be done in a few short steps.
1. First log into your Thirdshelf console  and select "Campaigns" in the lefthand menu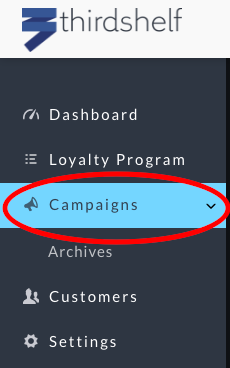 2. The active campaign we need to edit is the sign-up campaign, so go ahead and click edit on the bottom right of the card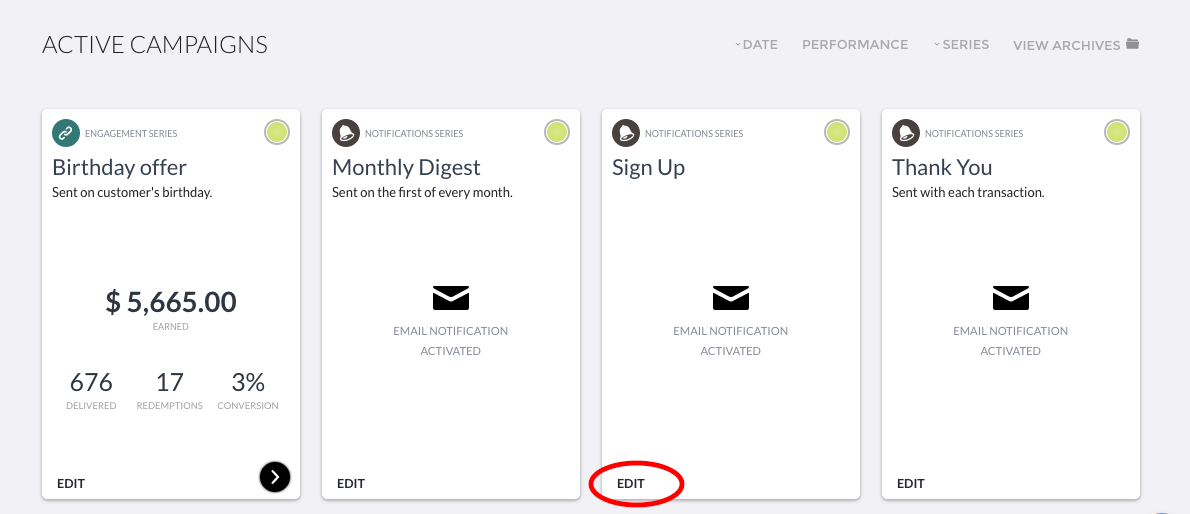 3. Click on the first switch to disable account validation via activation email


Once you disable the validation, the first two switches will be toggled off. The last will remain active by default and may not be disabled as this is for the stand alone web form which can be embed into your website. This ensures that if a customer signs up online, their information is collected accurately for your records.
4. Finally hit update in the top right hand corner and you are done