Update payment method. Change credit card on file. Update Credit card number.
Billing in Thirdshelf is a breeze, once your credit card is on file you will be charge monthly based on the number of active members at the time and your plan. Should you ever need to change or update the card on file, you can accomplish this in 3 easy steps!
1. Navigate To Settings
2. Click On Billing
3. Click On OPEN BILLING PORTAL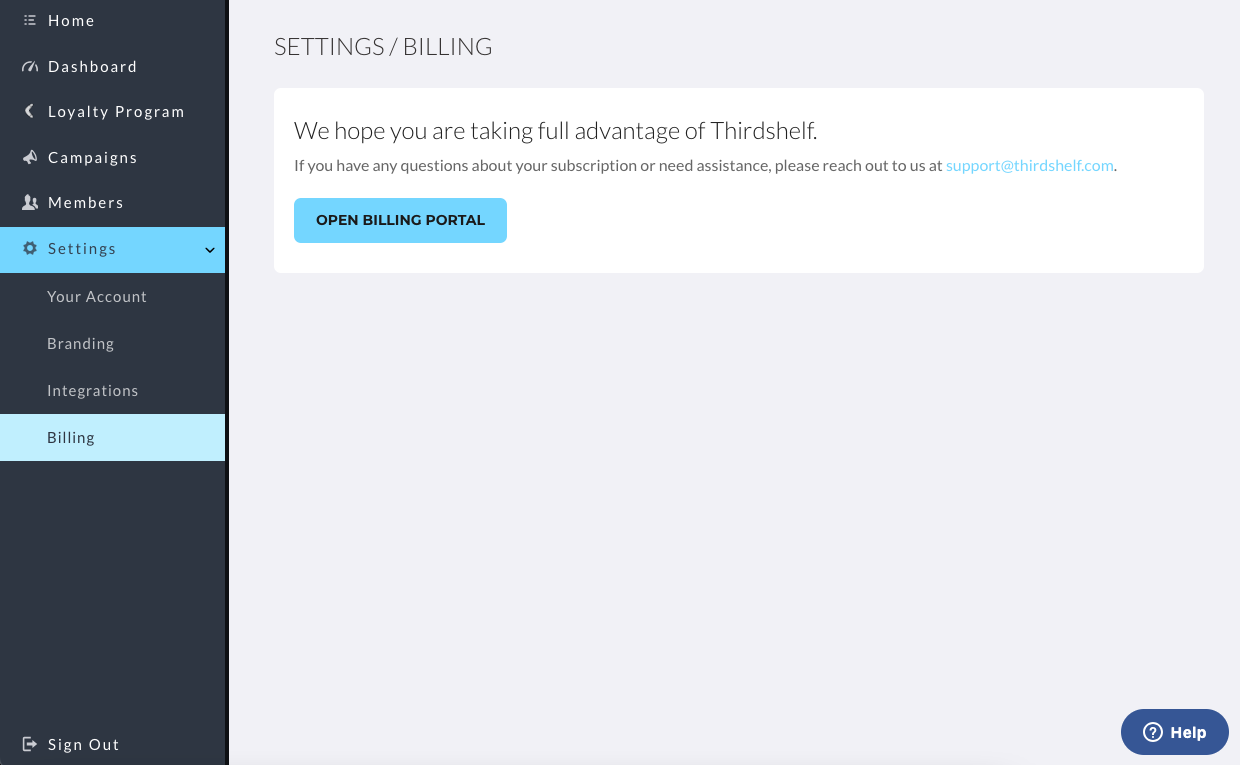 You will be able to add and delete payment methods (credit cards) in the "PAYMENT METHODS" section of your billing portal.
Contact us if you have any trouble changing or updating your payment method.